Bowcliffe Hall, Wetherby
One location, endless possibilities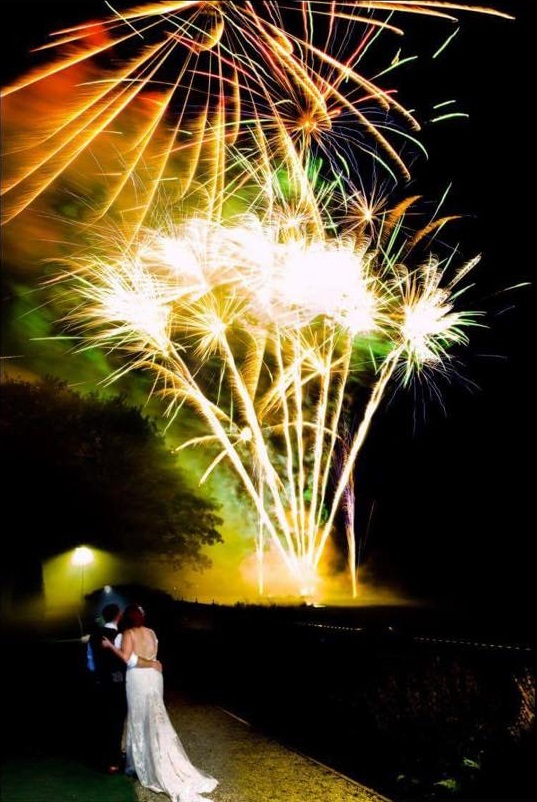 About the venue...
From the moment you arrive at the grand entrance gates and head down the sweeping driveway towards Bowcliffe Hall, you will be completely blown away by this enchanting wedding venue which is set in 38 acres of spectacularly landscaped grounds.
This is a venue that offers complete flexibility and total exclusivity for every wedding, with a choice of event space available within the Estate. The Ballroom is the perfect fairytale setting for a romantic celebration. Sip cocktails at the stylish art deco bar or dance the night away under the elegant chandelier. The Bowcliffe Room is a stunning drawing room with gorgeous period features and direct access to the sunny south-facing terrace and formal gardens. The multi award-winning Blackburn Wing is a romantic treehouse shaped like an airplane wing with a seriously contemporary feel. Made of copper and glass, this is a jaw-dropping and unforgettable venue. If you are planning a more intimate affair, check out the Bowcliffe Drivers Club, the Estate's glamorous private members club. With mahogany panelled walls, 1920's inspired decor and original motoring art and artefacts, this is a space full of character.
They only host a limited number of weddings each year and whilst there are wedding packages available, they love working in a bespoke way, creating a personal celebration, unique to you.
Fireworks At Bowcliffe Hall..........
Bowcliffe Hall provides a perfect venue for including fireworks in your evening entertainment. Our displays are set up on the triangular shaped field to the East of the Blackburn Wing, meaning they can be viewed from either the wing balcony, the wing bridge and neighbouring pathway or the terraced area to the South of the main hall.
At Bowcliffe Hall, our recommended starting budget based on travel time is our Gold (£1250 inc VAT) package. We can however also offer our Sapphire (£1000 inc VAT) package on certain dates, please contact us for more details.
This venue works perfectly for a surprise display. Many of our couples have opted to keep their display a secret from their wedding guests, luring them outside for a group photo opportunity or sparklers, before we suddenly light up the sky with fireworks. Our firing site is completely hidden from the main hall to ensure that element of surprise. We have even had a mother of the bride arrange the display, keeping it a complete surprise for even the bride and groom!
Optional Extras..........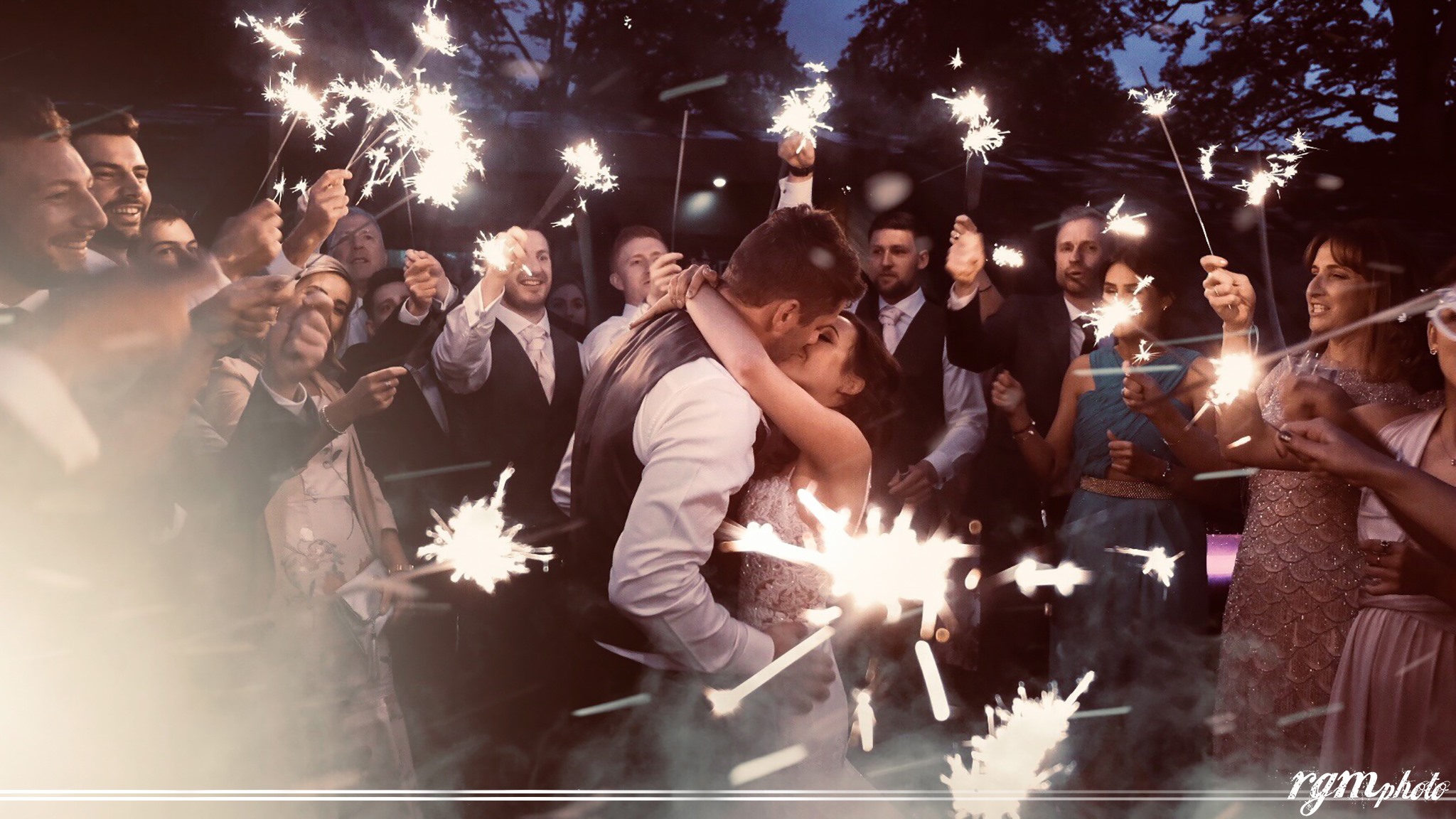 A wide range of our optional extras have proved popular with couples at Bowcliffe Hall, who are looking to add that extra wow factor to their wedding day. Sparklers are a great way to create some fantastic pictures in front of the hall or wing and a perfect way to entertain your guests in the build up to your display. We offer a sparkler service, where we distribute, light and dispose of the sparklers, as well as assisting your photographer / videographer to position everyone perfectly, be it in a arch around you, or an aisle to walk through. We also provide some extra sparklers for some intimate shots after the main display.
Another option is to start your own display with our authentic plunger box. Perfect for photographic opportunities, you can have a countdown from your guests before you plung the handle to start your display! This option is free for all our Sapphire and above display packages.
Lancework is another great photo opportunity, this time to end your display. Our coloured lances can spell out a message to your guests, with our "Initial - Love Heart - Initial" option proving the most popular. You can position yourself within a metre of the lancework with it lasting approx 60 seconds, enabling your photographer to capture the moment.
The opportunities really are endless! For more information and pricing on any of these options, please contact us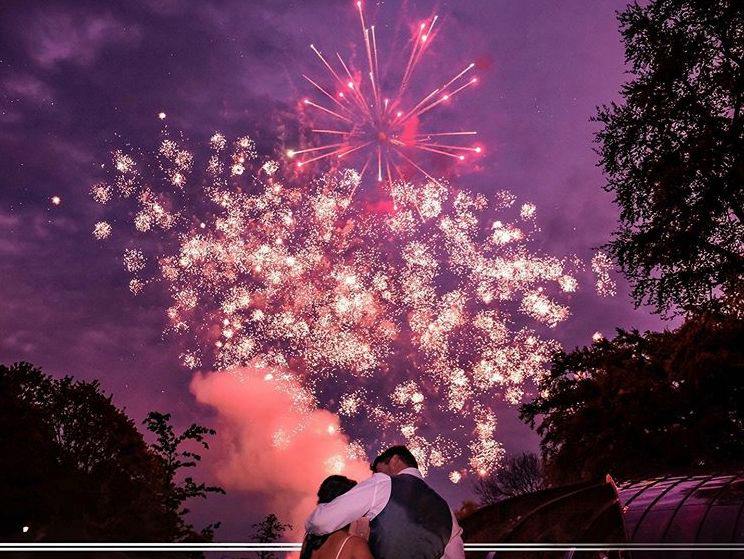 Important Information........
At Bowcliffe Hall we are able to fire our displays with no specific restrictions in terms of size and scale. We have fired everything from Sapphire packages right up to Platinum and Optimum package displays! However due to neighbouring farms and residential areas, we do have a noise restriction in place. We can send you some examples of the style of display to expect with this noise limit.
For the Blackburn wing you are able to watch your display from either the balcony, or the pathway near the entrance. For displays with sparklers, or with a larger number of guests, we would suggest the pathway or the lawned area to give you more room to be able to capture images with your photographer or space out for the sparklers.
More Information ..........
For more information about our displays and other services at Bowcliffe Hall, please contact us using the form HERE We work closely with Laura and the team at Bowcliffe, now having fired a number of displays at the venue over the past few months, so will be more than happy to answer any questions you may have.
For more information about the venue, you can find their website HERE.
We look forward to speaking to you soon to plan your special day!
Videography by Applewood Films