Rudding Park, Harrogate
Your Perfect Day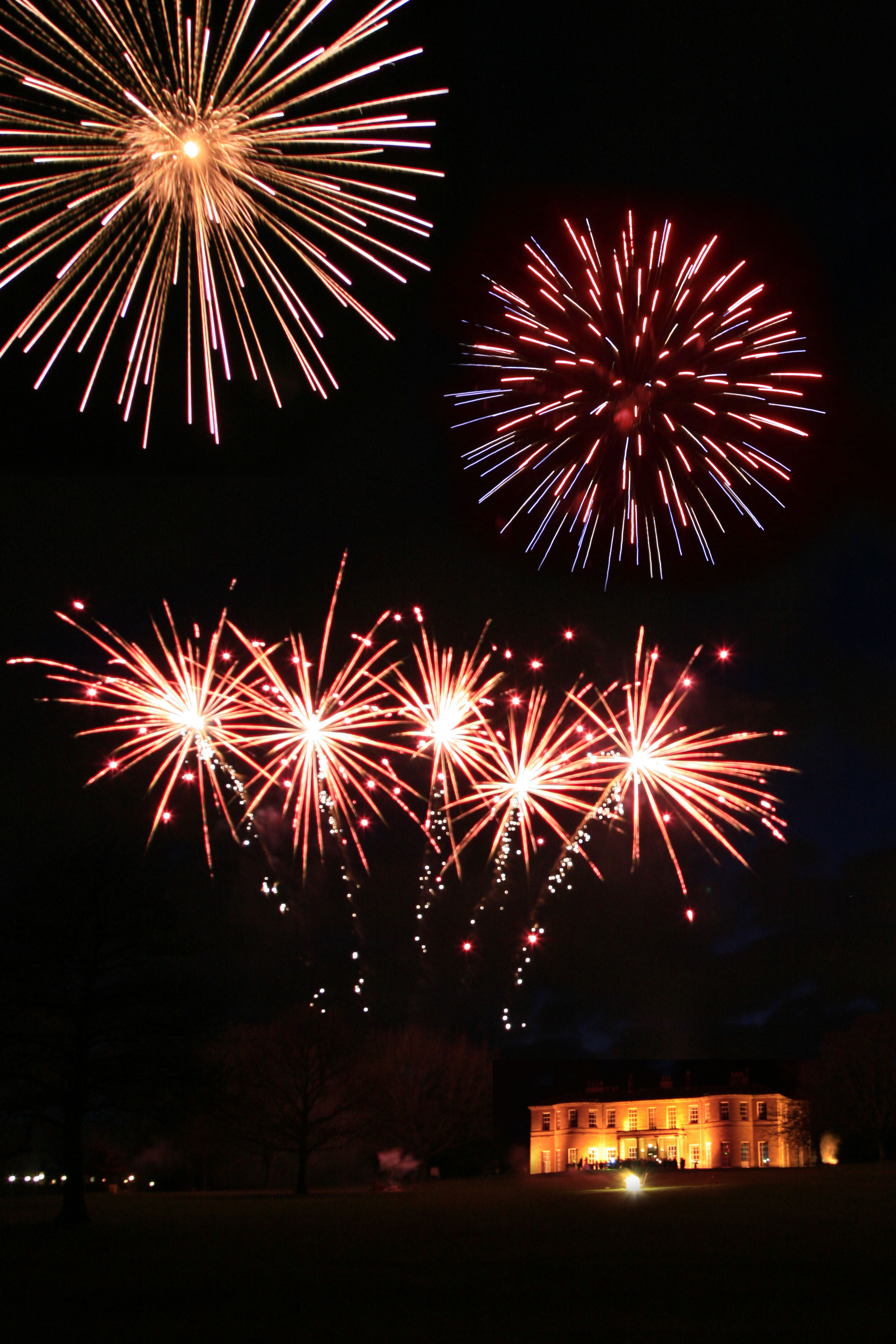 About the venue...
With its beautiful Grade I listed Regency House, stunning grounds and 19th Century Chapel, Rudding Park makes the ideal setting for your wedding
The beauty of Rudding Park is its versatility. The Radcliffe Room can host a wedding for 80 to 200 guests, the Crosby Suite 50 to 72 guests, and a marquee can be adjoined to Rudding House for larger weddings. We also have a range of beautiful rooms which are perfectly suited to smaller weddings
One of the key features of Rudding Park must be its 19th Century Chapel and whilst it may not be possible to hold a full religious service within the Chapel, it makes the most beautiful venue for a wedding blessing, following a civil ceremony. If you are looking for something a little different, a civil ceremony in the Breeze House, adjacent to the Kitchen Garden, is a fantastic space for an alfresco wedding and the lawn can seat up to 120 guests
Rudding Park also specialise in pre and post wedding celebrations. Sharing this time with friends and family is important. They can provide a range of options from spa treatments, afternoon tea in the Breeze House, a private cinema screening, a round of golf and an overnight stay. Thinking ahead, a 'back from honeymoon brunch' is a lovely way to get friends and family together to share your memories.
Fireworks At Rudding Park..........
Rudding Park provides a perfect setting for a firework display. You and your guests can watch from outside the main entrance to the venue, looking out over the golf course towards your display, providing a stunning backdrop for your photographs. We have plenty of space in all directions, making it a suitable location for all styles of display.
At Rudding Park, our recommended starting budget based on travel time is our Sapphire (£1000 inc VAT) package.
Our pyromusical displays have also proven very popular option with our past and current bookings at the venue, with many chosing to surprise their guests with this option. Starting at our Emerald (£1500 inc VAT) package, a pyromusical display is designed to a song or songs of your choice, providing a memorable moment for you and your guests.
Optional Extras..........
A wide range of our optional extras have proven popular with couples at Rudding Park, who are looking to add that extra wow factor to their wedding day. Sparklers are a great way to create some fantastic pictures in front of the venue and a perfect way to entertain your guests in the build up to your display. We offer a sparkler service, where we distribute, light and dispose of the sparklers, as well as assisting your photographer to position everyone perfectly. We can also provide extra sparklers if you wish to capture some shots alone as a couple, or with your wedding party, seperate from the main display.
Another option are our indoor fountains. These are allowed in the main Radcliffe Room at Rudding Park, hidden within floral table centrepiece arrangements and fired remotely on your entrance into the wedding breakfast. A fantastic surprise for all your guests and a great photo opportunity!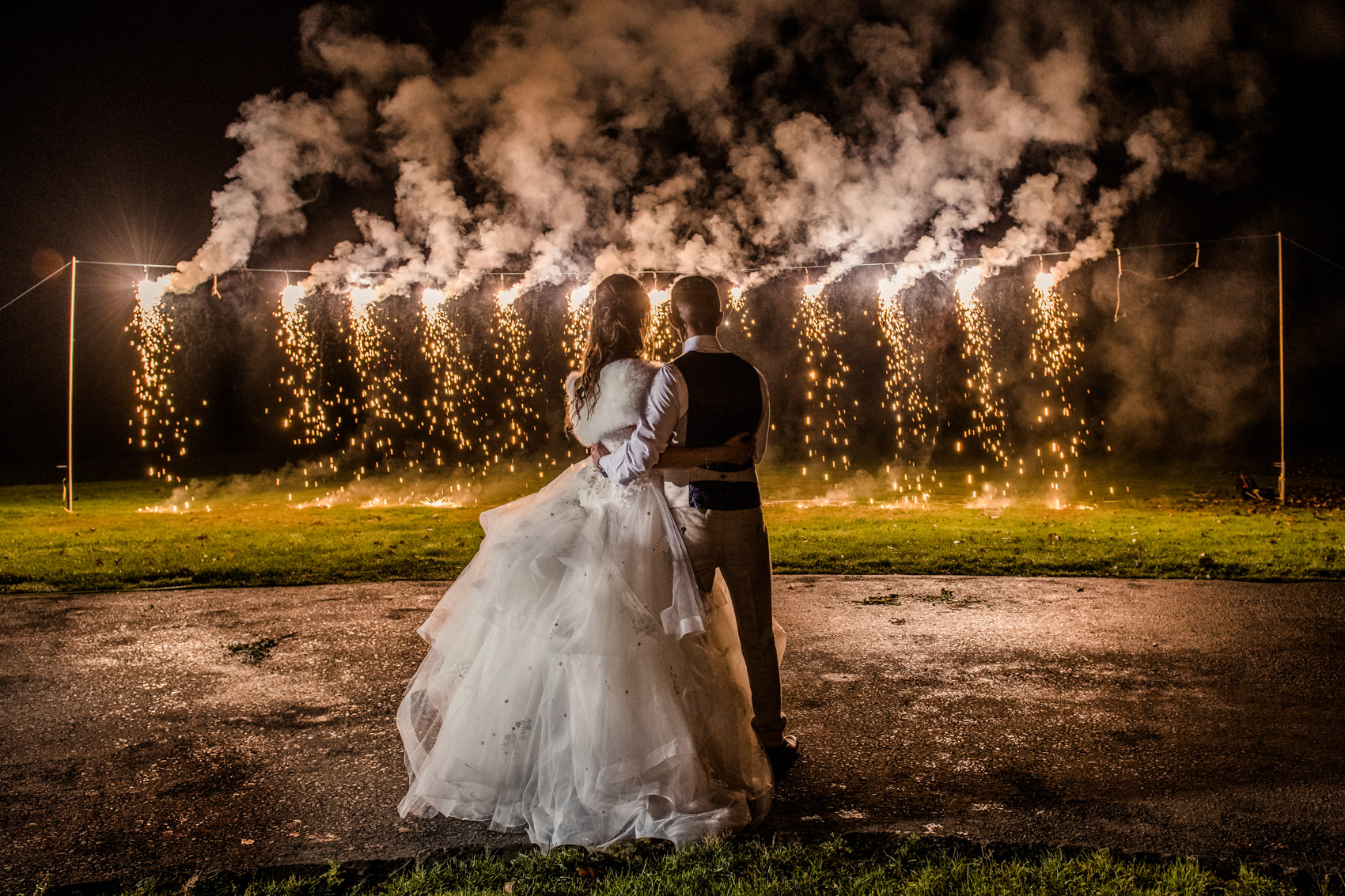 We can also use fountains to provide a spectacular send off at the end of your evening. If you choose not to stay at the venue overnight, we can line the turning circle in front of the venue with silver fountains, lighting them as your car drives away. The perfect movie moment!
Our waterfall start has also been a popular choice, providing the perfect photographic backdrop for the bride and groom. Previous couples have chosen to start their display with this effect, before launching into a pyromusical surprise display.
The opportunities really are endless! For more information and pricing on any of these options, please contact us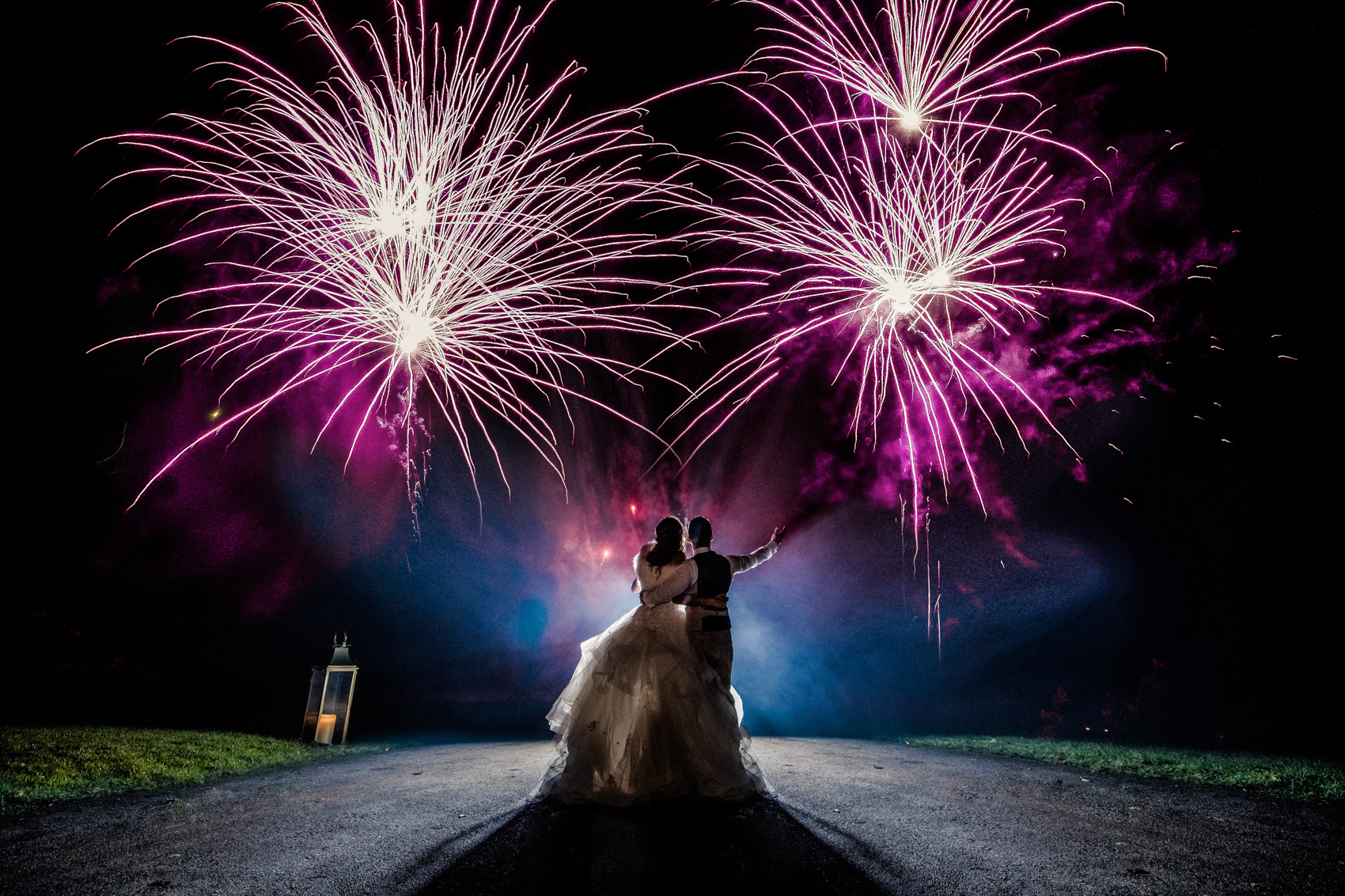 Important Information........
At Rudding Park, we are lucky to have a huge grassed area in front of the main entrance to the venue perfect for displays of every scale. Therefore in terms of safety distances and the types of firework used, there are no restrictions.
Rudding Park do ask that all display are concluded by 9:00pm in respect of the local area. This is a strict rule for the venue unfortunately, even in summer months. If you are concerned about the light levels during your display, we can provide example videos of previous displays firing in dusk settings and we specifically choose the most vivid and high impact fireworks in our summer wedding designs at Rudding Park to maximise their impact even in brighter conditions. We can also however fire walkway fountains, waterfalls, lanceworks and other quiet effects after this time for the end of the wedding party.
More Information ..........
For more information about our displays and other services at Rudding Park, please contact us using the form HERE
For more information about the venue, you can find their website HERE.
We look forward to speaking to you soon to plan your special day!